Gems Of War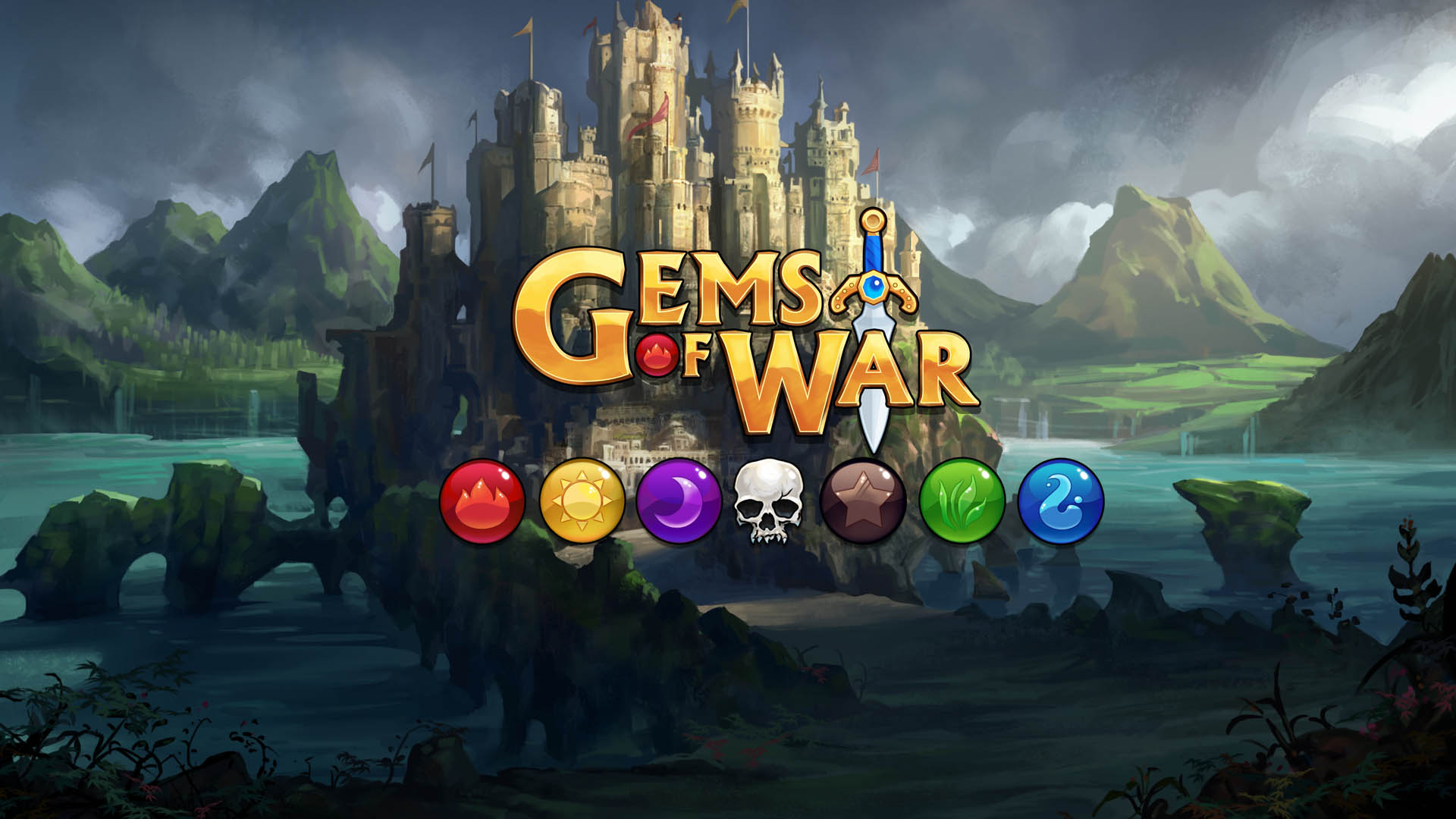 It's official! A game that I did some contract work on has shipped. Gems Of War is now available for Xbox One and PlayStation 4. It's the latest Puzzle/RPG from the original creators of Puzzle Quest.
Match 3 Puzzle Battles
The game itself is based on a match-3 puzzle mechanic, similar to Candy Crush Saga. Instead of single-player puzzles with different layouts and special pieces, the puzzles in Gems Of War are openly laid out and played against an AI opponent. Each side has a team of up to 4 characters who have special attributes and abilities. The player alternates taking turns with the AI, and as you match different colored gems (or skulls), you build up magic points which allow the characters to use their special abilities. Matching skulls and, most of the time, using special abilities deals damage to the opposing team. The last team with remaining characters wins the match.
I was a fan of Puzzle Quest many years ago, so I was pretty excited to get to work on the game. I was familiar with the game mechanics and strategies, so I could focus on the Xbox Live stuff without having to learn the game as well. In addition, whenever I had to test certain things, I got to play matches. It's always nice to enjoy playing a game while you work on it.
Xbox One
The mobile and Steam versions of the game were written in Flash for the AIR platform, and Pipeworks re-wrote the game in Unity for the console versions. I was contracted to implement the Xbox One functionality.
This project went very smoothly. The other programmers had the game ported and running in Unity when I came onto the project and I just had to add support for the Xbox-specific features. As is the case with development on a new console, digging through the documentation and learning the idiosyncrasies of the platform take the bulk of your time. After going through the process though, it makes it much easier during subsequent projects.