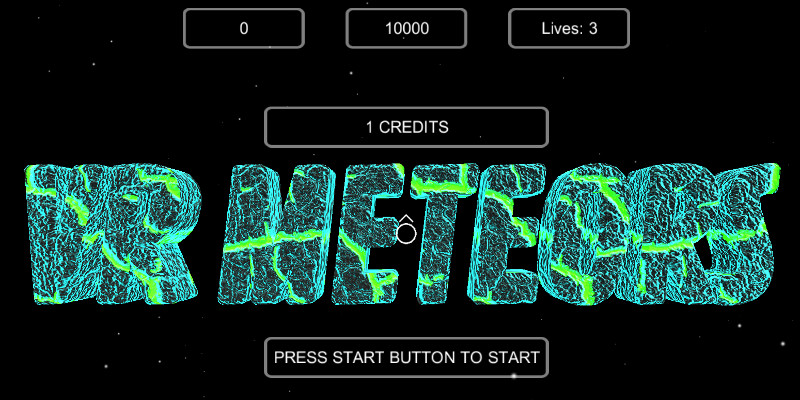 It finally happened! I released VR Meteors for Cardboard on the Google Play store. I also submitted a Windows version for Oculus Rift to the Oculus Share page, which may take a few weeks to be approved. I'll announce when it's available, don't worry.
Phase 1 of my business plan is complete.
| | | |
| --- | --- | --- |
| Phase 1 | Phase 2 | Phase 3 |
| Release VR Meteors | ? | Profit |
For those of you with an Android device, grab your Cardboard viewer and check it out. It's free!
If you missed the link above, just click here:
For those of you with Windows and an Oculus Rift, you can grab the first playable version from the Share site now at: VR Meteors for Oculus Rift. If you want to play the release version, you'll have to wait until Oculus approves it or you can download the file from here: VR Meteors 1.0
For those of you with a Gear VR, I'll be releasing a version for you soon. I just need to find somebody who has a Gear VR to test it for me. There will probably be a handful of bugs to fix, since I'm not positive I have the input handling set up correctly.
For those of you with an iOS device, it may be a little while before I go through the Apple developer process. I don't have a Mac, so I'll have to borrow one to get my builds running. Thanks, Apple.
For those of you who actually play it, here is some info for you.
Single Button Input For Cardboard
I designed the Cardboard version of the game to work with a single button, so that you can play it easily with a standard Cardboard viewer. There are only a few game actions, and here they are:
AIM: Rotate the viewer
FIRE: Press the trigger
THRUST: Hold the trigger
START/PAUSE: Tilt the viewer 90° clockwise
Basic Remake
For this first version of the game, I've focused on the basic gameplay and standard features that are found in Asteroids. I want to provide an easy-to-play VR experience that you can enjoy for minutes at a time, and easily show to your friends and family without a lot of instruction. You can even turn off the VR rendering in the pause menu and play in 2D. You'll still be able to aim by rotating the device, fire by tapping the screen, thrust by holding the screen, and you won't need a viewer.
10 high scores
4 bullets at a time
3 sizes of Asteroids
2 sizes of UFOs
1 heart beat sound effect
Concessions for VR
There are some modifications to accommodate the VR presentation. Some things just don't make sense conceptually in virtual reality. I'll add them in later, if I can come up with good solutions.
Hyperspace was left out so as not to disorient the user
Shields instead of lives, to avoid spawning and disorientation
The difficulty is a little lower than I would like, which likely has to do with how easy it is to aim with a VR viewer. I'll crank it up for future releases.
Looking Ahead
Future updates will add enhanced features.
Leaderboards
More types and sizes of asteroids and UFOs
Different weapons
Skyboxes
Powerups
Whatever else I come up with
Coming Soon
For now, I'm going to put this project on hold to get VR Missile Control released. I'll still be working on getting VR Meteors for the Gear VR done. I just won't be changing the gameplay until the next version. I will be applying the lessons that I learned on this project to VR Missile Control, so I expect things to go much quicker and smoother.
Need A Cardboard Viewer?
I think I've mentioned this in a previous post, but I'll say it again. I highly recommend the View-Master viewer to use with Cardboard apps. It is the sturdiest viewer that I've tried. It has secure and easy access to the phone. It has an actual lever, instead of a touch pad or magnet. People are familiar with it and get excited to try it.
Enjoy the game, and feel free to send me any feedback. Yeah, like anybody is reading this.