Or am I just happy to show you VR Missile Control?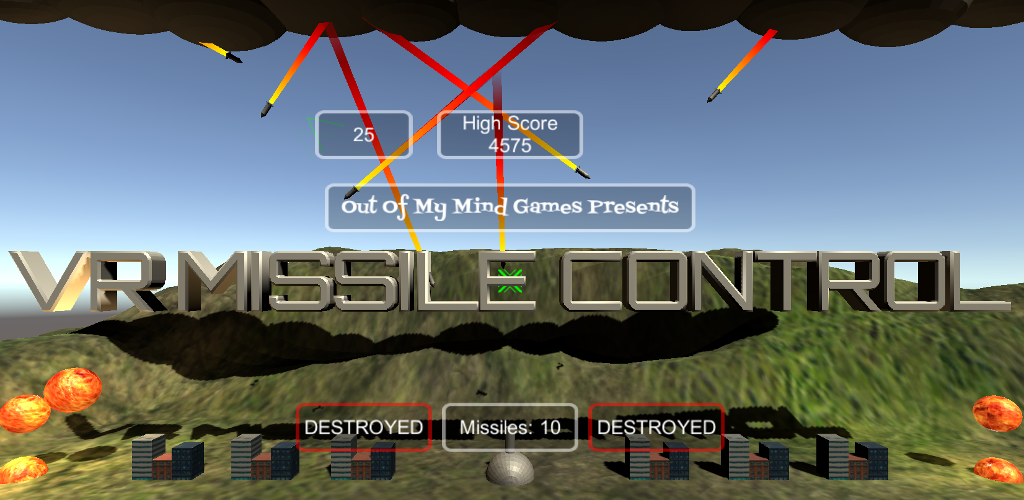 I think we both know the answer. Come save your cities from an impending missile strike. Do you ever wish you could shoot missiles out of the air just by looking at them and pressing a button? You have? Then your wish is my command.
Fresh from Out Of My Mind, is the VR homage to Missile Command that you didn't know that you wanted. But you do. So much.
Supported platforms:
Oculus Rift (Windows only for now)
Coming soon for:
Samsung Gear VR
WebGL (most modern web browsers)
Still to come:
Leaderboards (yeah, this is on the list for every game)
Enhanced VR modes
Extra gameplay features
Check out an early build in your browser: VR Missile Control