Here's a general overview of most of the published products that I've worked on during my career. There are several projects that I worked on at Buzz Monkey that I'm not listing. Mainly because they were unfinished demos, or I've forgotten about them.
The Adventures Of Willy Beamish (DOS) – Sep. 25, 1991

This was my first job in the game industry. I was a tested on this title. My main task was to play all the way through the game whenever we got a new build and make save game files for the other testers to use.
Nova 9 (DOS) – 1991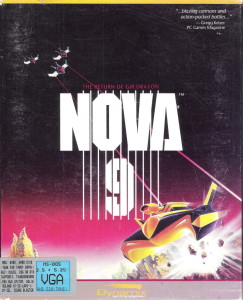 I was lead tester on this title. Unfortunately, I was also very vocal about tuning feedback, which ended up making the game extremely difficult. When you play a game full-time, you no longer have any concept of how hard a game actually is… lesson learned.
Aces Of The Pacific (DOS) – Sep. 10, 1992
I was a tester on this title as well, but I also got to do some data input. So this is really my first step in development.
Front Page Sports: Football (DOS) – 1992
I was lead tester on this title along with my friend Scott Youngblood. I programmed some tools to automate a lot of our testing, which lead to me being offered a programming job on the sequel. Scott followed the designer path.
Front Page Sports: Football Pro (DOS) – 1993
This was my first programming job. I was responsible for the playbook editor portion of the game. One of the more interesting tasks was implementing printing support for a variety of  dot matrix printers so that you could print out your playbook with play diagrams.
Front Page Sports: Baseball Pro (DOS) – 1994
I worked on the batter-pitcher interface for this title. This is when I started to learn about the intricacies of the sport.
Front Page Sports: Football Pro '96 (Windows) – 1995
I updated the playbook editor for this version of the game.
Front Page Sports: Baseball Pro '96 (Windows) – 1996
I took over the entire simulation portion of the game for this version. I implemented a new physics model for the ball based on a book called the Physics Of Baseball. We also had motion capture data for the first time, so I had stick figure players running around in the development builds. I had a lot of fun working on this title.
Front Page Sports: Baseball Pro '98 (Windows) – 1997
For this version of the game, my main task was to optimize the simulation speed so that you could simulate an entire season of games in a few hours, with full replay support. It was challenging, but we did it.
Front Page Sports: Ski Racing (Windows) – 1997
My dream project. We were the first title to use the newly developed Tribes engine, which gave us the ability to render expansive terrain (at the time). I wrote the physics model from scratch. We had force feedback and 3D accelerator support. We had Picabo Street in the game and on the cover. Unfortunately, the demand for ski games is not what you would call overwhelming. I was disappointed that I didn't get to go on any scouting ski trips or meet Picabo, so I quit after this title and went to Winter Park, CO for the winter.
Rush 2049 (N64, DreamCast) – Oct. '99
This was my first console project. After going to CO, and doing some contract work for Dynamix over the Summer (as well as pouring beer at the minor league stadium), I went to work at Atari in Milpitas, CA. I did the programming for the menus and HUD on the N64 and DreamCast.
3D Ultra: Radio Control Racers (Windows) – Nov. 15, 1999
I moved back to Eugene and Dynamix to work on this title. I did the physics and gameplay programming.
Witchblade (Web) – 2002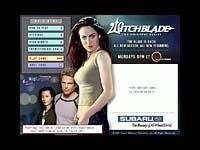 Dynamix was shut down and Buzz Monkey rose from the ashes. The first released title that I worked on at Buzz, was a web-based (WildTangent, anyone?) beat-em-up game based on the Witchblade TV show. It was free to play on their web site.
Outlaw Volleyball (Xbox, PS2) – Apr. 7, 2004
We did a PAL port of this game for the Xbox and PS2. It was an edgy volleyball game. Make of that what you will.
Ratchet & Clank: Up Your Arsenal (PS2) – Nov. 2, 2004
Ratchet & Clank: Deadlocked (PS2) – Oct. 25, 2005
I worked on the online lobby and matchmaking system for both of these titles with my friend Ed Friese. I even got a cool Ratchet & Clank statue as a thank you from Insomniac. It's pretty sweet.
NFL Street 3 (PS2, PSP) – Nov. 14, 2006
We made the third installment of this series for the PS2 and PSP. It was an arcade-style football game. I think it was 4-on-4 players, with crazy powerups and wall running, and some mini-games.
Tomb Raider: Underworld (Xbox 360, PS3, Wii) – Nov. 18, 2008
I got to work on gameplay for this title. I actually wrote code to make Lara navigate various features in the levels. This was a pretty big project, so there were several programmers working on Lara's gameplay code with me.
Tony Hawk: Ride (Wii) – Nov. 17, 2009
Most of my work on this title was implementing the skateboard controller that they developed for this game (thanks, Guitar Hero). It was interesting, to say the least. We worked with a company in China that was making the hardware. I had to make sure the code supported all of the different versions of the hardware, since we needed the boards to develop and test the game.
ESPNU: College Town (Web) – Sep. 27, 2010
My first experience making timer simulators. This is when I stopped getting to work on gameplay. It's also the first time I programmed ActionScript for Flash. If I had only known what was in store. D'oh!
FrontierVille: Pioneer Trail (Web) – Jun. 9, 2010
We started working on this title for Zynga about a year before they purchased Buzz Monkey. They had originally planned for us to be done with game after a year, but we ended up running it for another 3 years since it kept making money. This is the last Flash project I will ever work on. I promise.
CastleVille Legends (iOS, Android, Web) – Sep. 18, 2013
My first Unity and mobile title. Still no gameplay, but at least I was learning some valuable skills and getting experience with the game engine that I'm using today. Thanks, Zynga.
Gems Of War (Xbox One) – Nov. 11, 2015
My first contract as my new company. I programmed the Xbox One-specific code to deal with the Xbox Live functionality. It was pretty cool, because it's the spiritual successor to Puzzle Quest, which I played quite a bit several years ago.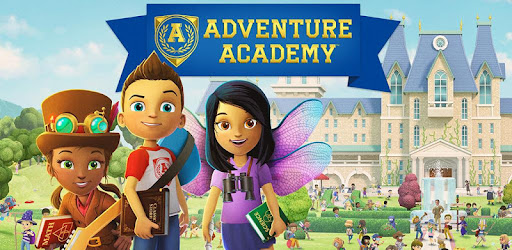 Adventure Academy (iOS, Android, Windows, Mac) – Summer 2019
This is an educational MMO. I was responsible for the asset packaging and loading system. I wrote custom code and editors to handle the build process and download/load bundles from the CDN. There was an ever growing collection of assets for the customizable characters, so I made the configuration dynamic so that it could manage itself as items were added to the game. I also worked on merging the meshes for the characters to optimize the rendering after they were customized.
Madden 21/22  – August  2020/2021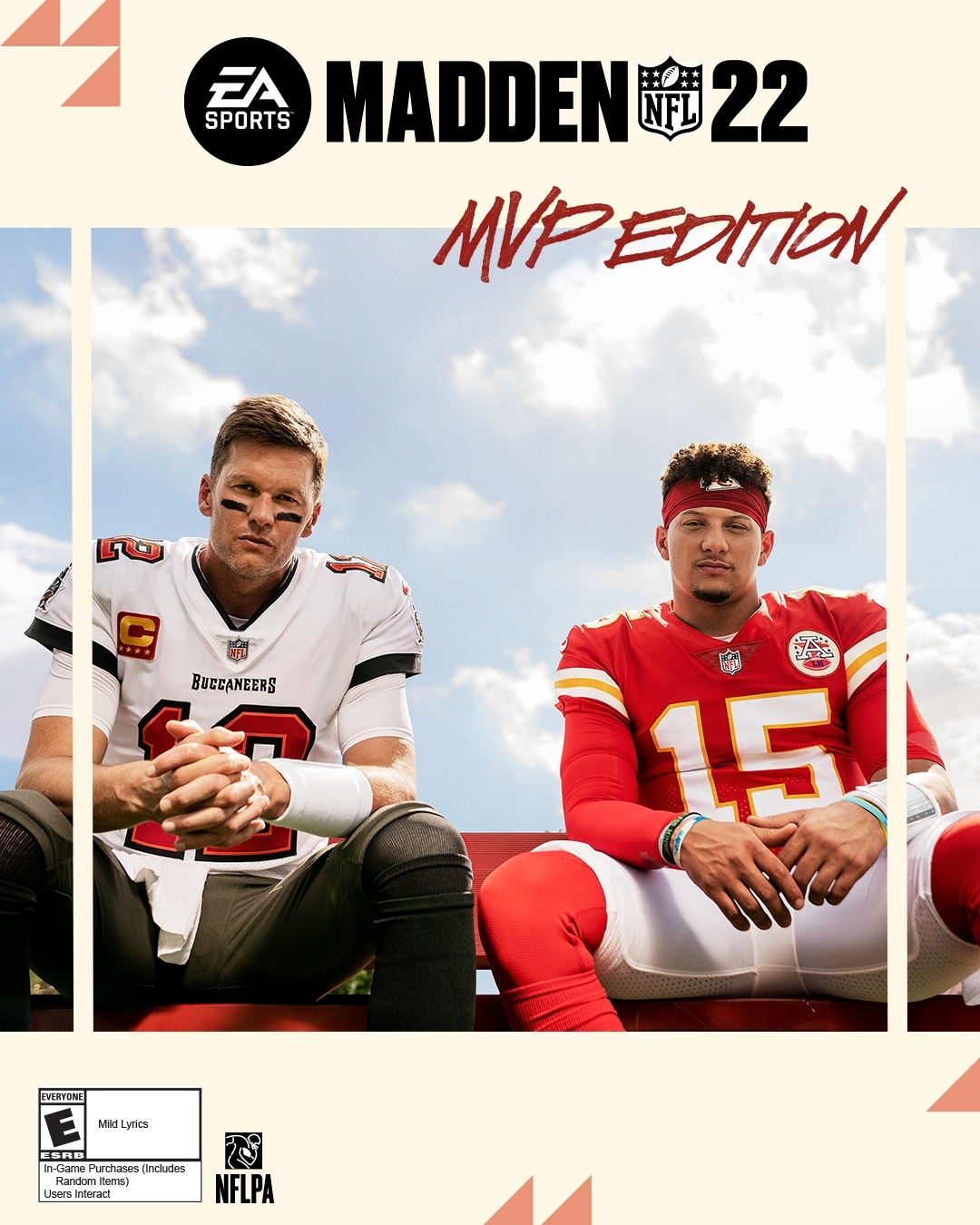 It's the only officially licensed NFL simulation game on the market, and it continues to top the sales charts with each yearly release. I'm not at liberty to divulge specifics of what I've done on these games, but I'm in the credits so I can at least say that I've worked on them. It's a bit of a full circle moment for me as Front Page Sports:Football Pro was my first project as a programmer.