AR/VR Tech Talk And A New Laptop
What a quick week and a half it's been. My progress was slowed a couple days when I went up to Portland last week for an Augmented Reality (AR)/Virtual Reality (VR) Tech Talk. Unfortunately, my previous laptop decided to blue screen again, so I didn't get much work done those days. My new laptop arrived yesterday, so I'm glad to have that taken care of. Let's hope that the 4th time's the charm with this laptop situation.
I ended up with a Dell Inspiron with an AMD graphics chip. Once I have everything installed, I'll see if I can use the DK2 with this beast. This is easily the largest laptop I've ever used, and it's heavy. I believe it may be about 7.5 lbs. If it works with the VR hardware, it will be worth it.
AR/VR Tech Talk
The tech talk that I attended was held at the Nike Decathlon Club Cafe next to their campus in Beaverton. It was 2 1-hour talks and some time before and after to socialize. I went over a few hours before the talks and did some work while I waited. I met a few other devs who showed up early as well, and showed them my new View-Master Cardboard viewer. Surprisingly, that viewer generated a lot of interest from several people who were there. The bright and familiar colored plastic probably has a lot to do with it.
AR Talk
The first talk was about augmented reality (AR), and the speaker was from Meta. He was more of a business guy instead of a developer, so his talk was about a lot of the things that he had seen, the potential of AR, and info about their product. He showed several examples of their product being used for education and other non-gaming applications. He spoke quite a bit about how AR will allow for medical training in developing countries and remote locations, which was pretty cool.

The development kit is available for less than $700. Though this is much less than the $3000 for the HoloLens, it does require a computer to run the software and it is tethered. It was nice to know that there is a HoloLens competitor that already has hardware out in the world though. Here's a picture of their upcoming Pro version, which looks pretty slick.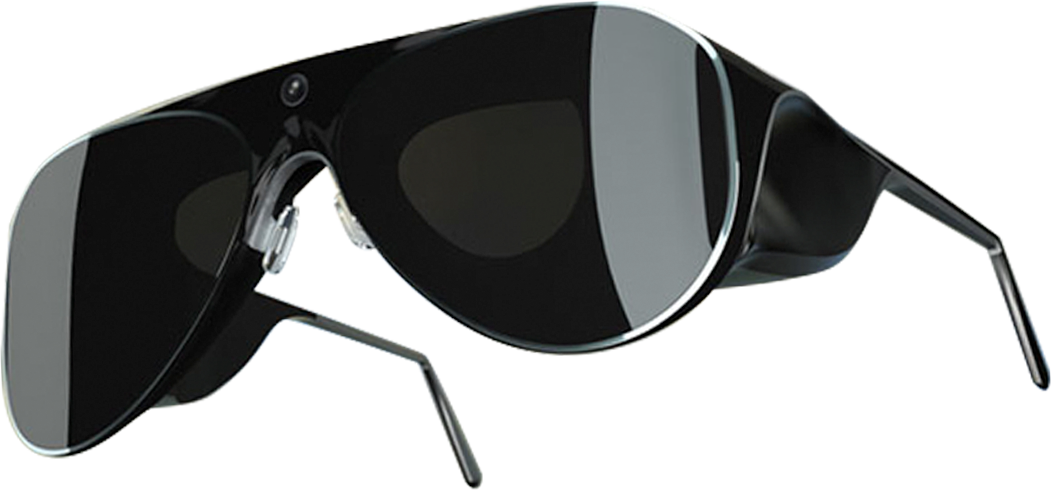 VR Talk
The second talk was about VR, and was given by Kent Bye, who has been attending dozens of conferences and gatherings the past couple of years and has hundreds of interviews. He hosts a podcast called Voices Of VR. He also organizes monthly meetups and is active in the Portland AR/VR community.
His talk was a little more interesting to me at least, as he has been a little more involved with the community at large and has seen a wide range of the hardware and talked to a lot of people in the industry. I did ask him what he is currently most excited about in the VR space, and he mentioned: Tiltbrush, Oculus Medium, Super Hypercube, and Fantastic Contraption. I'll be checking out whatever info I can find about these soon.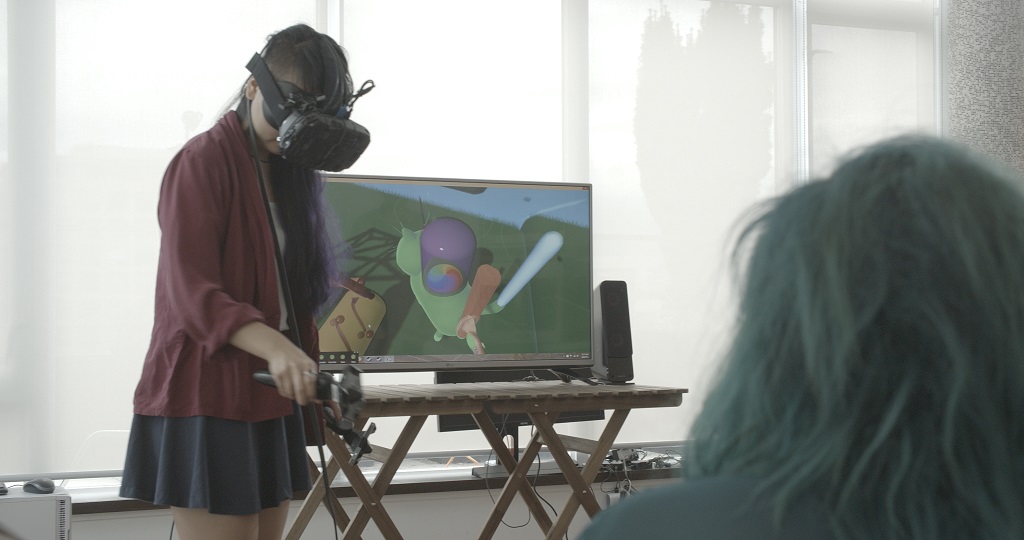 That's enough for now. I'll have another post shortly with updates on my current projects.